Year 4 Starlings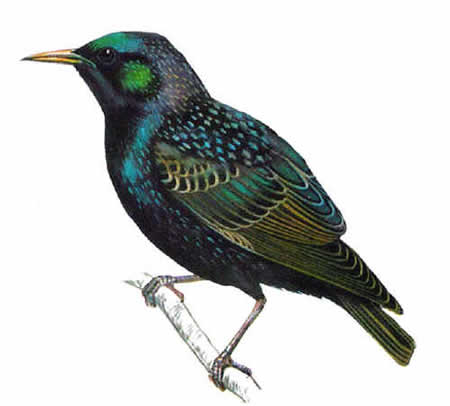 Welcome to Starlings
Class Teacher - Mrs Wood
LSP - Mrs Giles
email: class.starlings@burnttree.sandwell.sch.uk
Our learning
Maths
In maths this term, we are continuing our learning about decimals, before moving onto time. We will then move on to learning about money and statistics. We will end the term by learning about shape. We are also focusing on learning all of our times tables and TT Rockstars is really helping with this.
English
Our writing this half term is based on 'A Child's Garden: A Story of Hope' by Michael Foreman. We will use the text to inspire two pieces of writing: a diary entry and a newspaper report. Next half term, we will be using the book 'The Twits' to inspire some descriptive writing based on a character, as well as open a discussion about whether monkeys should be kept in cages. We will be learning key spelling rules over the term, linked to Spelling Shed. We will study a rule every week and then learn words that follow that rule. The games on Spelling Shed really help us to do this!
Reading
Our guided reading text this term is 'Kensuke's Kingdom' by Roald Dahl. We will study a chapter every week and from time to time, we will use film to enhance our learning. We are also reading at home as much as possible. Our class novel this half term is 'Matilda' written by Roald Dahl. This was our guided reading book in Spring term but we wanted to finish it!
Science
During the first half-term, our topic will be States of Matter. The children will learn the similarities and differences between gases, liquids and solids, as well as how states can be changed when something is heated or cooled. They will be looking at the water cycle and how this relates to what they have learned about states of matter. Children will be given the opportunity to work scientifically, ask and answer questions, as well as take part in experiments and investigations.
Topic
Our topic this term is based on 'The Romans'. We will be studying the history of The Romans, as well as how the Roman invasion impacted life in Britain. We will be focussing on DT and art this term, where we will be designing and making a mosaic, taking inspiration from Gaudi, as well as making a Roman purse and making a Roman toga. Our Inspire session will also take place this term, where parents are invited to take part in some of our DT projects.
This half term, we will be taking part in a Geography walk where children will learn how to use maps and compasses to find out more about the local area. We will be going on a local walk where we will use maps to find out more about where we live.
PE
Our PE lessons are on Mondays and Tuesdays. Our topic this term is Games. The children will learn how to hit and catch a ball before applying this to games such as Rounders and Cricket. Children will develop their team work skills, and learn how to play competitively before taking part in competitions.
Computing
During the Summer term, the children will learn the purpose of a search engine and the main features within it. They will look at information on a webpage and make predictions about the accuracy of information contained within it.
French
This term, the children will be developing their language skills by learning new vocabulary about objects in the classroom. The aim is to encourage the children to spend time looking at, working with and reading some basic written words in French. This is a very valuable process and one that will help them with their language learning in the future.
RE
This half–term we will be learning about Hinduism. We will study what it is like to be a Hindu in Sandwell, as well as learning about Hindu God's and how Hindu's pray. We will also discuss why Hindu's pray, and look into where they pray. To conclude our topic on Hinduism, we hope to have a Pujari (Hindu priest) visit our class to give us more information on what it is like to be a Hindu in Dudley today.
Next half-term, we will be learning about Sikhism. We will identify some Sikh festivals that take place throughout the year and the stories that influence these events. The children will then make simple links between these events and other religious events from other religions.
Look what we have been doing...
On Thursday 27th April, Year 4 invited parents into school to attend the grand opening of their Greek restaurant, where they had the opportunity to experience traditional Greek food, cooked by the children themselves.