Year 4 Starlings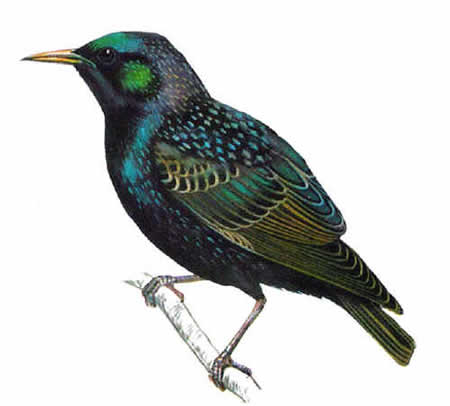 Welcome to Starlings
Class Teacher - Mr Cole
LSP - Mrs Andrews
email: class.starlings@burnttree.sandwell.sch.uk
Our learning
Autumn term
Maths
In Mathematics this term, we will be covering the following areas: place value, adding and subtraction 4-digit numbers, multiplication and division. We will develop the children's conceptual understanding of mathematics by using concrete objects, pictorial representations and abstract thinking.
There is a big emphasis on times tables, so we will be learning the times-table securely.
English
Our writing this half-term is based on 'Charlotte's web', a story of friendship by E.B White. We will use the text to inspire two pieces of writing: a persuasive letter and a non-chronological report on barn spiders. Next half-term, we will be using the book 'The Polar Express' to inspire some descriptive writing on a setting, as well as a diary entry.
We will be learning key spelling rules over the term, linked to Spelling Shed. We will study a rule every week and then learn words that follow that rule. The games on Spelling Shed really help us to do this!
Reading
Our guided reading text this term is 'Kensuke's Kingdom' by Micheal Murporgu. We will study a chapter every week and from time to time, we will use film to enhance our learning. We are also reading at home as much as possible.
Our class novel this half-term is '
Science
During the first half-term, our Topic will be 'Animals including Humans'. The children will learn about the digestive system, describing what happens in each part. They will also classify animals according to the type of teeth they have in their skull and construct a food chain.
After the half-term, our Topic will be 'Living Things in Their Habitat'. Here the children will learn about living things in a range of habitats. They will use classification keys to group animals. The children will also learn about the environmental dangers to endangered animals.
Topic
Our Topic this term is based on 'Ancient Greece'. We will be studying how the Greeks lived in Ancient times, looking at their ideas, beliefs and experiences for men, women and children. We will also be studying the different eras, discussing some key events that happened in these eras. The children will also study the important contributions the Ancient Greeks made to philosophy, mathematics, astronomy and medicine.
In DT this term, we will be designing and making a chariot taking inspiration from chariot racing which was a sport during Ancient Olympics, as well as making a Greek Toga. In art, the children will research the different Greek columns and then make their own.
This half-term we will be visited by Greek experts, where we will learn more about how the Greeks lived including practical activities.
PE
Our PE lessons are on Tuesdays and Wednesdays. Our topic this term is Games and the children will be learning how to play badminton. They will learn how to hit a shuttle using forehand shot. Children will develop their team work skills, and learn how to play competitively before taking part in competitions.
Computing
During this term, the children will learn how to stay safe online. They will be taught to be aware of the possible threats they may encounter whilst engaging in activity through the internet. After which they will proceed to coding. Here the children will learn to create a set of instructions for computers to follow.
French
This term, the children will be developing their language skills by learning new vocabulary about themselves. The aim is to encourage the children to spend time looking at, working with and reading some basic written words in French. This is a very valuable process and one that will help them with their language learning in the future.
RE
This term we will be learning about Islam. We will study the life of Prophet Muhammed and think of the characteristics that makes him a good leader. We will also study the deeper meanings of some Islamic festivals.
Look what we have been doing...
For our Little People Big Dream Topic, we studied the life of Mother Teresa. We looked at how the Missionaries of Charity founded by Mother Teresa has improved the life of many all across the globe. For example, Mother Teresa Children's Foundation constructed clean fresh water sources in rural areas without water. The children then designed their own water well and created a prototype.
During our Antarctica Topic, we studied the geographical location of Antarctica including its physical characteristic. We also discussed the effect of climate change on the continent. The children then designed a poster to promote climate change.