Year 3 Eagles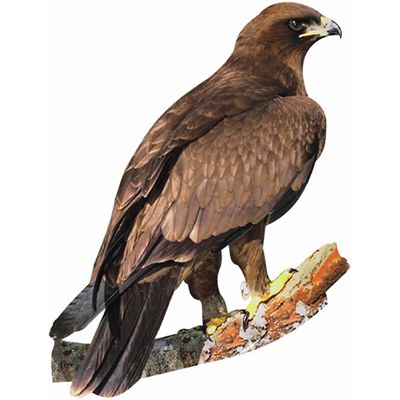 Welcome to Eagles
Class Teacher - Miss Paskin
LSP - Mrs Wright
email: class.eagles@burnttree.sandwell.sch.uk
Our learning
Maths
In our Maths lessons this term, we will be multiplication and division of three-digit numbers by one-digit number using the formal written method. The children will be encouraged to use multiplication and division in different areas of maths. The children will also be learning how to calculate the length and perimeter of shapes, along with work on fractions and mass and capacity. We will also be practising our problem-solving skills each week and working on our times tables.
English
In English, we will be reading different texts and our writing pieces will be based around these texts. Alongside our work on our class novels, we will continue to practise our comprehension skills, handwriting skills, learn and practise spellings and improve our grammar. We will also cover various text types, such as poetry, instructions, and play scripts. Our first text during Spring Term is 'Charlie and the Chocolate Factory' by Roald Dahl where we will be writing a newspaper article, diary entries and setting description. Our trip to Cadbury World will allow the children to write with engaging and imaginative vocabulary. Our second text this term is 'The Faraway Tree' by Enid Blyton.
Reading
Every child has their own reading book with a reading record that they are able to take home and are encouraged to bring to school every day in order to read at school and home. We appreciate the help that is given from parents and carers to encourage the children's reading for pleasure outside of school. During Guided Reading, we are focusing on the children's use of intriguing vocabulary and comprehension of a text through our class book. In Spring Term, the book we are reading is 'Fantastic Mr Fox' by Roald Dahl, which the children are thoroughly enjoying.
Science
During this half-term our topic will be 'Animals including Humans'. Children will learn about the 5 food groups and the three main functions of the human skeleton- to protect, to support, and to allow movement. They will also learn the names and locations of major bones in the body. The next half-term will be 'Forces and Magnets'. The children will observe how magnets attract or repel each other and attract some materials and not others. The children will then compare and group together a variety of everyday materials on the basis of whether they are attracted to a magnet, and identify some magnetic materials.
Topic
This term our topic will be Extreme Weather. This will include looking at four different areas: Volcanoes, Mountains, Rivers and Earthquakes. We will look at how volcanoes are formed and the different types of volcanoes. The children will also use maps and atlases to identify famous landscapes around the world. We will then use different research materials to find out some facts about these areas.
PE
Physical education in Year 3 takes place on a Wednesday with our specialist PE teacher and Thursday with their class teacher every week. The children thoroughly enjoy using their skills and learning new techniques, as well as taking the opportunity to work collaboratively as part of a team. This term the children are learning Dance. They are working towards choreographing and performing a routine where they will be animals in jungle and showing this through body movement to music.
Computing
Coming soon!
French
This term children will be developing their language skills by learning about instruments and fruits. They will have the opportunity, to read, write, listen and speak a range of phrases that they can use in conversations relating to instruments and fruits. Towards the end of the term, children will be able to use these skills to discuss which fruits they like and dislike and be able to ask others what fruit they like. Children will be continuously recapping previous learning which included greetings, numbers, colours and seasons.
RE
We find it is very important for the children to learn and understand about the variety of cultures and religions that surround us in order to better understand and respect others. Throughout the year, we will be learning about religions such as Hinduism, Christianity, Islam and Sikhism. In Spring Term, we are focusing on Christianity, looking at how Christians live their lives according to the Bible and understanding the background behind religious festivals such as Easter.
Look what we have been doing...
To start off our topic in Autumn term, the children had the opportunity to experience what life would have been like in the Stone Age. Adam from Primary History Workshops, came into school to share with children his wealth of knowledge about the Stone Age. Children learnt about the evolution of the human race, decoding scientific vocabulary and comparing bones. They looked closely at artefacts, and cave paintings which linked well with activities, we had done in school. Finally, they had the chance to take part in archery activities and make their own Stone Age tools. This developed their curiosity and understanding about the Stone Age immensely. Below are some examples of cave paintings the children drew during our Stone Age day. The children were able to use chalk, charcoal and slate to create cave paintings based on examples that were drawn millions of years ago, found by archaeologists.