Year 1 Sparrows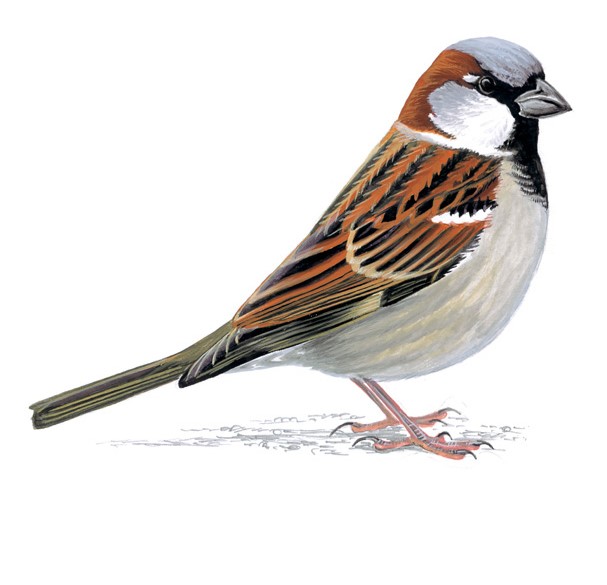 Welcome to Sparrows
Class Teacher - Mrs Hadley
LSP - Mrs Andrews
email: class.sparrows@burnttree.sandwell.sch.uk
Autumn Term

Our learning
Maths
This term our learning focus is for the children to mater numbers to 10, building on their prior knowledge of in the summer term. They will have the opportunity to sort, count, represent objects and recognise numbers as words. They will learn patterns of the sequence of number and count forwards and back in 2's, 5's, and 10's. The children will begin to sort groups of objects and use representations while counting. They will learn 1 more and 1 less than a given number and show this with manipulatives. They will continue to build on grouping by comparing groups of objects and learn the process of less than, greater than and equal to. The children will have the opportunity to order objects and numbers using a number line.
In addition to this, the children will continue to develop mathematical vocabulary and answer reasoning and problem-solving questions every day. After dinner, the children will have additional 15-minute lessons to master number each day as well as an Arithmetic lesson each Friday.
We will encourage the use of the CPA (concrete, pictorial and abstract) approach in our maths lessons. This is where we use a mixture of resources that will enhance your child's mathematical understanding. We will continue to consolidate our knowledge from our previous learning while developing previously taught skills in arithmetic quizzes.
English
In Literacy, we will continue to use the Read Write Inc phonics scheme to promote and further develop reading and writing. This scheme teaches children the sounds in English, the letters that represent them and how to form them correctly. This half-term, the children will be assessed and then split into appropriate groups ready for transition to year 2. The children will continue to be provided with an appropriate book to read at home to improve their fluency and speed in reading. The children will be encouraged to use the skills developed from phonics in all other curricular lessons.
In writing, the children will have the opportunity to explore texts; fiction and non-fiction, to develop their creativity and understanding through descriptions, poetry and recounts. Writing opportunities will allow the children to communicate and express their ideas, developed through phonics sessions, to write simple and dictated sentences. Throughout the term we will continue to develop the children's spelling, punctuation and grammar skills.
Reading
Our first week back to school will be inspired by, The Little People Big Dreams books. Each year we choose an influential figure to focus on, read and learn about. The class library areas will be carefully transformed into an Antarctic them; Oddizzi inspired theme that will encourage the children to be part of; The Champions of Antarctica challenge 2041! Through geography, they will read, learn and explore the South Pole, including a Polar explorer Ernest Shackleton. The children will learn about and compare arctic clothing linking to our bodies and seasons. We will read about, classify and sort arctic animals and in art create an arctic box.
In reading, we are learning about the author Julia Donaldson through fictional stories such as; Zog and the Flying Doctors, The Gruffalo, Snail and the Whale, and many more over the year. The children will have the opportunity to read, share and explore non-fiction texts, papers and magazines that also promote further a love for reading. This selection of texts develops a fun, rich and enjoyable reading culture, which is crucial to develop language, vocabulary and a love of reading. Once read by an adult, the children will have the opportunity to share these books through paired, small group and in the class library individually.
Science
Working scientifically, in Science this term we will be starting our new topic based on our bodies and the five senses. In this topic the children will learn and observe how our bodies change over time and begin to think about the changes as we get older. They will identify, name, draw and label basic body parts of a human and say which part of the body is associated with which sense. They will be immersed in rich vocabulary and begin to ask and answer questions.
Throughout the topic, the children will have the opportunity to recall information taught through retrieval question, key to maintain understanding.
Using knowledge from previous learning in Reception, we will recall information and record what they have found out - working scientifically. As our young scientists to explore the real world, they have the opportunity to develop scientific skills that provide opportunity for continued understanding and progression.
Throughout science in year 1, children will be exposed to many scientific methods, processes and skills to improve their learning. There will be plenty of opportunities for children to ask questions, take part in observations, perform simple tests, and gather different types of data.
As the seasons change throughout the school year, we will also continue to observe all different types of changes in weather and environments across all four seasons.
Topic
In Topic this term, we will be focusing on history, while exploring the life of Florence Nightingale. We will be learning all about her life as an iconic British nurse and greet Victorian.
During these lessons, the children will learn about an influential figure and the important changes that Florence made to nursing and the Health Service today. The children will have the opportunity to gain an understanding about the past through timelines, learn key retrieval questions about her life and be immersed in rich vocabulary through fun activities, videos and listening to stories. They will have the opportunity to share the books during reading and library time.
Using our understanding from prior learning, the children will be recalling information taught in Reception, where they learnt all about the important people who help us. The children will have the opportunity to start the topic through a fun and exciting dressing up day experience, including a meet and greet by Florence herself! Look out for the pictures.
Through (DT) Design Technology and IT, the children will have the opportunity to create toys following a design process to research, plan, create and evaluate their work and if need be, then develop and make it better. The children will also complete activities through a mini-topic book learning about influential people, British Values, Black History month and understanding online safety - IT.
PE
Our weekly, high quality, PE educational lessons will take place on a Wednesday and Friday afternoon. We want all of our children to develop competence to excel in a broad range of physical activities and field games. This term the focus is games - striking. This will allow the children to use different parts of their body and equipment to strike a ball, kicking and progressing to using a racket. They will develop skipping skills and their co-ordination. We will begin to understand why getting, and staying fit is important.
Autumn 2 will see the children continue to know the importance of staying fit for our future health and wellbeing. They will learn about flexibility, stretching and curling and work in pairs to develop safe gymnastics skills.
The children will also take part in activities to enable them to catch, throw and retrieve a ball in a fun and supportive environment. The children will learn to work together in teams, and if they encounter a problem, learn to carry on moving forward to solve it.
Computing
In computing, the children will have the opportunity to use technology safely, understanding how to stay safe online and navigate a website. They will learn to use the ipads to research topics and develop their IT skills to make an image move.
RE
In Religious Education this half-term, the children will learn about the Christian faith. They will be able to understand the importance of Christianity as a faith, a place of worship and share stories that were taught. They will learn about religion in the local area including the school community. We will explore how Christians celebrate special times, including Christmas and Easter. They will Take part at the end of the Autumn 2 term in The Nativity. The children are taught to be highly respectful of different faiths, showing love kindness and respect at all times.
Look what we have been doing...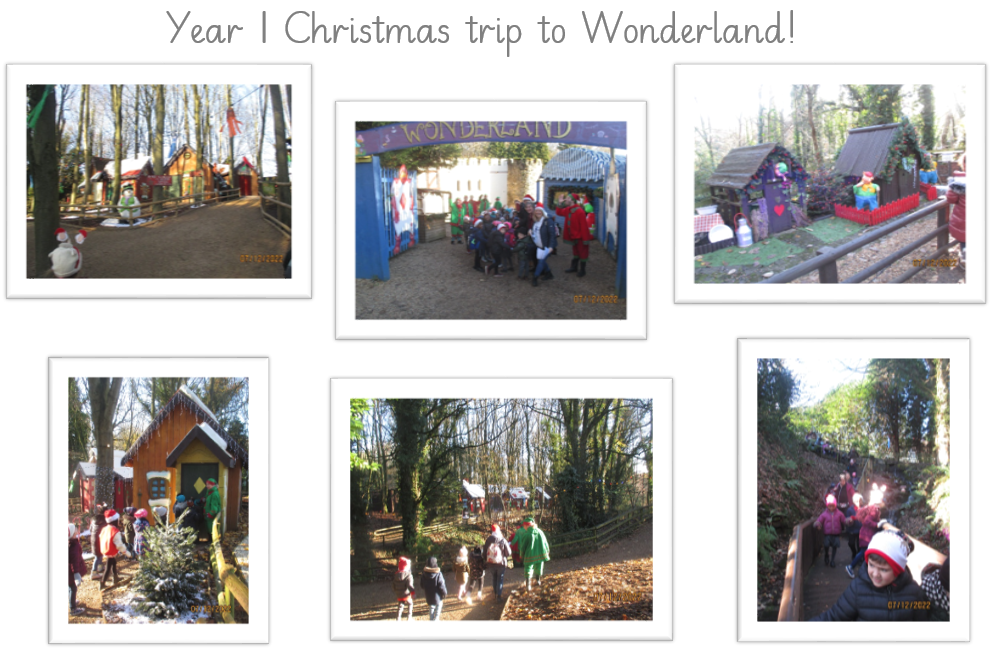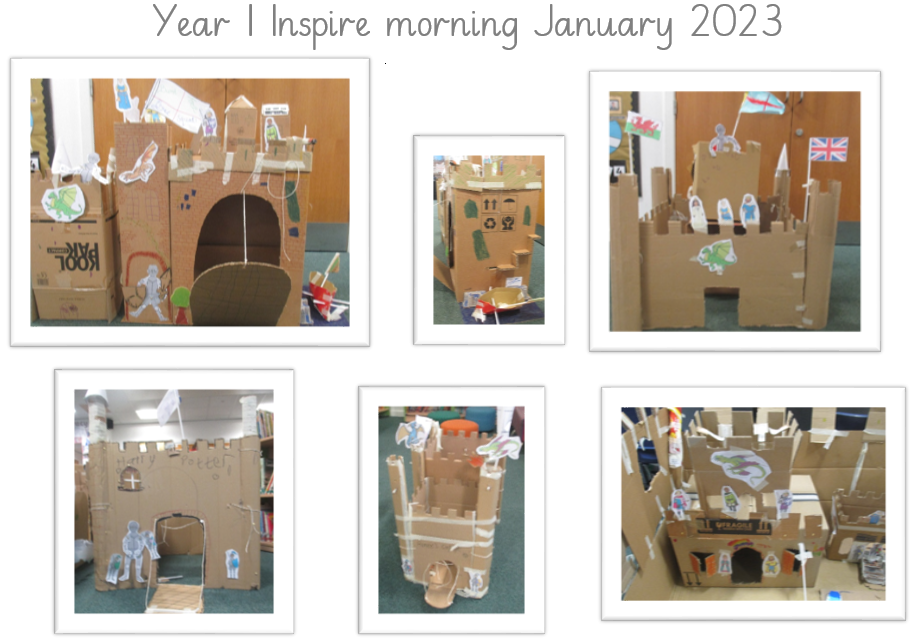 World Book Day 2023