Year 1 Penguins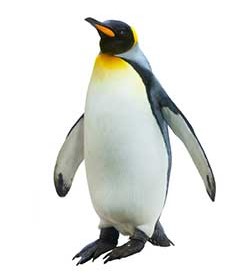 Welcome to Penguins
Class Teacher - Miss Sanghera
LSP - Mrs Aston & Miss Herrington
email: class.penguins@burnttree.sandwell.sch.uk
Our learning
Maths
Maths
This term our learning concentrates on place value, addition and subtraction. In addition to this, the children have the opportunity to develop mathematical vocabulary and answer reasoning and problem-solving questions every day. We encourage the use of the CPA (concrete, pictorial and abstract) approach in our maths lessons. This is where we use a mixture of resources that will enhance your child's mathematical understanding.
We are beginning to consolidate our knowledge from our previous learning while developing previously taught skills in arithmetic quizzes.
English
In Literacy, we use the Read Write Inc phonics scheme to develop and promote reading and writing. This scheme teaches children the sounds in English, the letters that represent them and how to form them correctly. Each half-term, the children are assessed and then split into appropriate groups to develop their phonetic ability. The children are then provided with an appropriate book to read at home to improve their fluency and speed in reading. The children are encouraged to use the skills developed from phonics in all other curricular lessons.
Throughout the term we will continue to develop the children's spelling, punctuation and grammar skills.
Reading
In reading, we are learning about the authors Julia Donaldson and Sue Hendra through fictional stories such as; The Gruffalo, Snail and the Whale and The Monkey Puzzle. The selection of books develops a fun, rich and enjoyable reading culture which is crucial to develop language, vocabulary and the importance of reading. We share reading at the end of each day, through topic lessons and phonics groups. The children also have the opportunity to choose a home reading book to share and read at home. The book area is transformed into a jungle theme that encourages the children to explore animals in the wild through our learning of Sir David Attenborough.
This term we will be asking the children to bring their favourite book to school to read and share.
Science
In Science, this term we will be starting our new topic 'Animals including Humans'. In this topic we will be using our prior knowledge earned from our previous topics 'Materials' and The Human Body' to learn more about the animals in our world, as well as how to describe them.
In this topic we will be identifying the different animals that exist in our animal kingdom, comparing their diets, and we will be grouping them according to their classification.
Throughout science in year 1, children will be exposed to many scientific methods, processes and skills to improve their learning. In science, there will be plenty of opportunities for children to be asking questions, taking part in observations, performing simple tests, and gathering different types of data.
As the seasons change throughout the school year, we will also continue to observe all different types of changes in weather and environments across all four seasons.
Topic
We are moving on to our new thematic work topic 'Castles and Royalty'. The children will be learning about all sorts of castles and ruins in the UK. We will be looking at when and how they were built, and who might have previously lived in these extravagant buildings. During these lessons, children will have the opportunity to; write, draw, paint and research.
We will be hosting an inspire morning based on this subject, where families are welcome to join us in school to design, create and build a castle.
PE
Our weekly Physical Education lessons will continue to take place on a Wednesday afternoon. We want all of our children to develop competence to excel in a broad range of physical activities. This term the focus is dance. The children will use exercise and movement in a fun way to retell the classic story from the author Michael Rosen; We're Going on a Bear Hunt. The children will be required to work together, and if they encounter a problem, learn to carry on and go forward to solve it.
Computing
In computing, the children will have the opportunity to use technology safely, understanding how to stay safe online and navigate a website. They will use the iPad to research and develop skills to make an image move using a programme, Scratch Junior.
RE
In Religious Education, the children will learn about the Sikh faith this term. They will be able to understand the importance of a place of worship and share stories taught. They will learn about religion in the local area including the school community and compare what they have been taught so far. The children are taught to be highly respectful of different faiths, showing love kindness and respect at all times.
Look what we have been doing...
Awaiting content