Nursery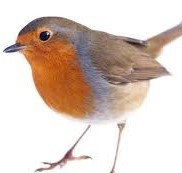 Welcome to Robins
Class Teacher - Miss Sanghera
HLTA - Mrs Di Vito
HLTA - Mr Anzel
LSP - Mrs Waqas
email: class.robins@burnttree.sandwell.sch.uk
Communication and language
Communication is an extremely important part of a child's early development. The ability to communicate their needs to those around them is paramount. Children will be encouraged to share their ideas with each other, one to one and in small groups and develop their spoken language through learning key vocabulary. They will practice following instructions and listening to information carefully, to help develop the listening skills needed to help throughout their learning.
We will develop understanding of the questions who, what, when, where and use these to explain what is happening especially when sharing stories together.
Personal, Social and Emotional Development
In Nursery, we will be focusing on helping the children to build relationships with the staff and to develop friendships with other children. We will develop children's confidence with basic routines around the nursery such as lining up, making a circle, listening carefully, tidying up and following instructions. Children will learn to express their wants and needs, so that staff are able to support all children. All children will be supported to develop their independence in personal hygiene and self-care skills, such as using the toilet by themselves, washing hands effectively and helping with their own clothes when changing for PE and putting on their own coats.
Physical Development
During physical sessions, the children will practice moving freely with confidence in a range of ways, and will develop spatial awareness. Children will have a weekly PE lesson in the hall or dance studio which will focus on dance, movement, ball skills, and the use of large apparatus, to climb and jump down. They also have daily access to the outdoor area, which provides opportunities for physical development including, climbing, riding bikes, and using a variety of equipment such as balls and hoops.
They will develop fine motor control through a variety of activities, such as cutting, threading, manipulating objects, using tweezers and other one-handed tools. These activities will support comfortable and strong pencil grips needed for early writing and mark-making skills. The children will learn that equipment and tools need to be used safely and use resources appropriately.
Children will learn the importance of healthy routines with regard to their own toileting and how they should wash their hands properly.
Expressive Arts and Design
In Nursery, children enjoy singing together and playing instruments, listening carefully to the sounds they make, learning when to stop and start and develop control over an instrument. Nursery have a weekly music session with a music specialist. Children will explore paint and a variety of other media using their fingers and other body parts. They will use their imagination, as they consider what they can do with different materials and make simple models which express their ideas. In the home corner and during small world play, they will start to develop pretend play, pretending that one object represents another.
Literacy
In Literacy, we focus on a range of basic listening skills that are pre-requisite to learning phonics sounds. These skills include listening carefully to sounds in the environment and the different sounds that instruments make, listening to the rhythm of words and blending together the sounds they can hear in words. We will enjoy sharing a variety of stories together, talking about the characters, settings and what happens in the story. In writing, children will practice giving meaning to the marks that they make and access writing opportunities across the curriculum. We begin the RWI phonics scheme in nursery, where children are introduced to the scheme and learn a new letter sound each week.
Maths
In maths, children will be developing and consolidating their basic skills in counting through a range of activities. They will compare numbers using vocabulary, more, lots and the same. Those children who have already developed those skills will begin to work on problem-solving activities. They will use a variety of equipment to construct imaginatively, developing their awareness of shapes in the environment and will look at and describe patterns. They will compare amounts such as height, length, weight and capacity through exploratory play.
Understanding the World
In Nursery, we celebrate and recognise that different people have different lives and celebrate special times in different ways.
Each half-term, we focus on the current season and the world around us. The children learn about the seasonal changes and how the natural world has changed, as well as links to the people who help us, mini-beasts, animals, planting and growing, celebrations and transport and travel. Through this, it allows children to make links between their current and prior learning and enables them to explore the similarities and differences of the seasons and the world around them.
Look what we have been doing...
Awaiting content