Year 4 Starlings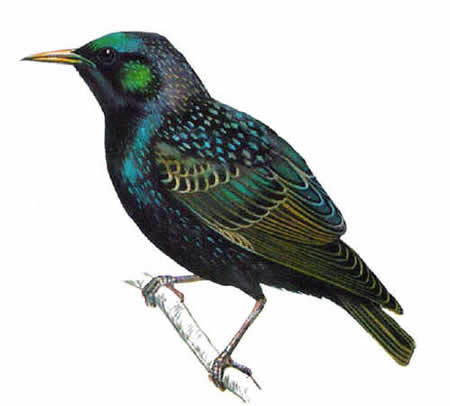 Welcome to Starlings
Class Teacher - Mrs Cotton
LSP - Mrs Giles
Our learning
Maths
In maths this term, we are continuing our learning about multiplication and division. We will then move on to learning about length and perimeter of shapes. We will end the term by learning about fractions and decimal numbers. We are also focusing on learning all of our times tables and TT Rockstars is really helping with this.
English
Our writing this half term is based on Roald Dahl's 'The BFG'. We will use the text to inspire three pieces of writing: a narrative recount, a set of instructions and also some poetry. Next half term, we will be using the short film 'The Lone Robot' to inspire some descriptive writing based on both character and setting. We will be learning key spelling rules over the term, linked to Spelling Shed. We will study a rule every week and then learn words that follow that rule. The games on Spelling Shed really help us to do this!
Reading
Our guided reading text this term is 'Matilda' by Roald Dahl. We will study a chapter every week and from time to time, we will use film to enhance our learning. We are also reading at home as much as possible. Our class novel this half term is 'The 13-storey Treehouse' written by Andy Griffiths and Terry Denton. It has been recommended by Marcus Rashford so we think it will be a good read!
Science
During the first half-term, our topic will be Sound. The children will learn how sounds are made and how they travel to our ears. They will also explore how sound waves change over distance, the pitch of sound, and finally, we will investigate which materials are effective in absorbing sound.
After half-term, our topic will be Electricity. Here, the children will learn how to be safe around electricity. They will then be introduced to the components of circuits and the children will have the opportunity to construct their own series circuits, predicting which will work and justifying their reasoning.
Topic
Our topic this term is based upon the country of Greece. We will be studying both the physical and human geography of this European country, as well as some of the traditions and customs of Greek people. We will go back in time and learn about the origins of the Olympic games too. As part of our DT learning, we will be creating a paper mache pot vase and we will further develop our sketching skills with a focus on Greek landscapes.
PE
Our PE lessons are on Tuesdays and Wednesdays. Our topic this term is Dance. The children will create dances and movements that convey a definite idea. They will learn to move in a clear, fluent and expressive manner.
Computing
During the spring term, the children will continue to develop their understanding of how to stay safe online.
French
This term, the children will be developing their language skills by learning new vocabulary using a well-recognised story Boucle d'Or et Les Trois Ours (Goldilocks and The Three Bears). The aim is to encourage the children to spend time looking at, working with and reading some basic written words in French. The words will be those which they have seen in the Boucle d'Or Et Les Trois Ours story. This is a very valuable process and one that will help them with their language learning in the future.
RE
This half–term we will be learning about Christianity. We will study what the 'Trinity' is and why it is important to Christians. We will also discuss what matters most to Humanists and identify the similarities and differences between Christian and Humanist values. To conclude our topic on Christianity, we will have a Deacon from our local church come into school to explore with the children a deeper meaning of Easter, a Christian festival.
Next half-term, we will be learning about Judaism. We will identify some Jewish beliefs about God, sin and forgiveness and describe what they mean. The children will then make simple links between Jewish beliefs about God and his people, and how Jewish people live.
Look what we have been doing...
On Friday 17th March, four firefighters from West Bromwich and Oldbury Fire Stations came to talk to us about fire safety. We looked at how quickly fire spreads and how to keep safe in the event of a fire. We also earned how to contact the fire service in an emergency.